The History of Motorcycles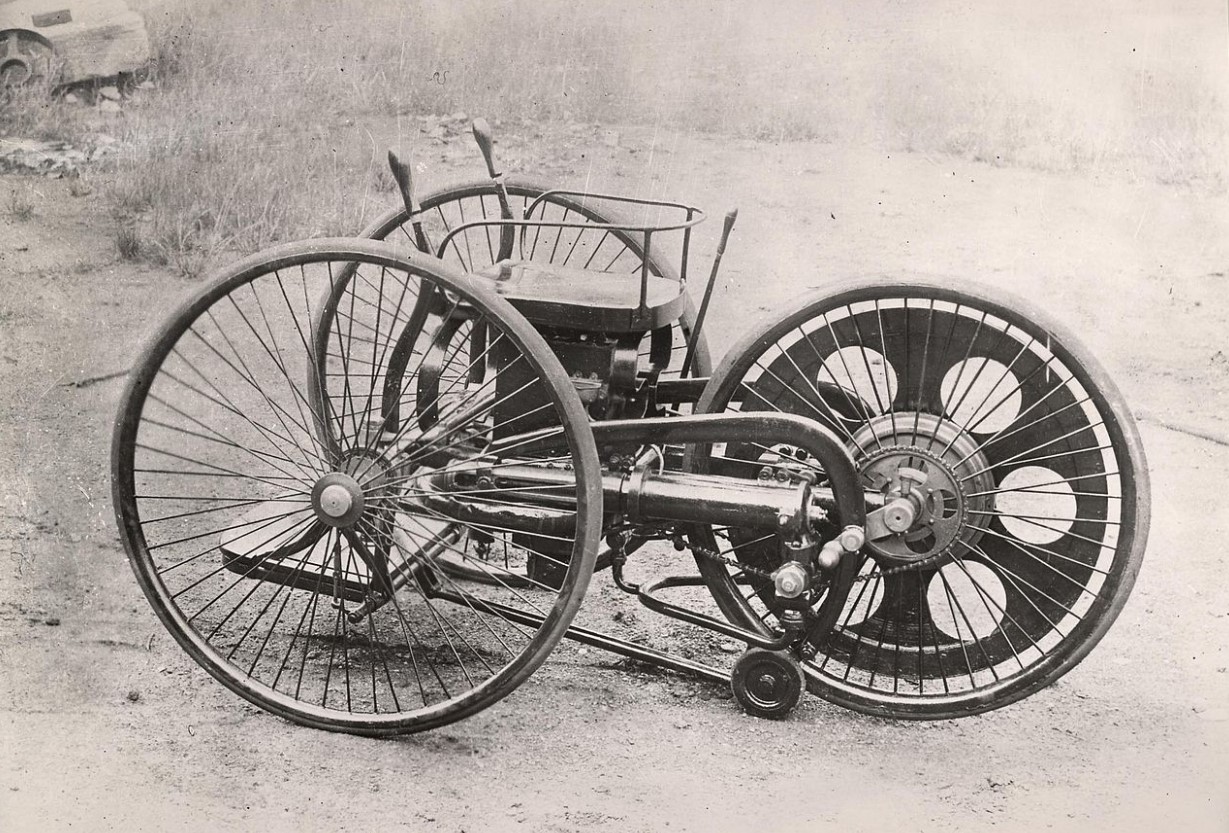 The only concrete fact about the origin of motorcycles is that they began to emerge in the late 19th century and are alleged to have evolved from a "safety bicycle". A safety bicycle is a two-wheeled vehicle with both the types of same size and a pedal crank mechanism attached to the rear wheel to propel the bicycle forward. There is no concrete data about the history of motorcycles because motorcycles are believed to have been invented by multiple people all over Europe.
The Very Past
After the development of the internal combustion engine, a number of bicycle makers started customising their bicycle designs to fit the internal combustion engine in the bicycles. However, the first such product which was officially known as a bicycle was developed by Hildebrand and Wolfmüller in 1894. In the year 1896, motorcycles on a production scale were manufactured in England as well as the U.S by independe
nt entities.
Likewise, a good number of U.S and English companies such as Royal Enfield Indian started manufacturing motorcycles for public use. The rise and decline of motorcycle companies, as well as sales in the U.S, were heavily affected by World War I. After the war, Harley- Davidson emerged to be a leading motorcycle manufacturer in the U.S giving tough competition to Indian. The emergence of Harley-Davidson as a remarkable brand was due to the fact that their motorcycles were used by the U.S army during the two world wars, thus giving them the upper hand over motorcycle sales in the U.S.
Present Scenario
Currently, the worldwide motorcycle sales market is under the control of Japanese manufacturers such as Yamaha, Honda, Kawasaki, Suzuki, etc. However, Harley-Davidson is still leading in its domestic sales owing to its strong roots in the U.S. Recently the automakers such as BMW, Triumph, Ducati, and Victory are also performing well and their popularity
is constantly going worldwide. Talking about developing nations, the motorcycles which are easily affordable and give a good mileage are usually preferred over the branded ones which cost a lot in their local currencies. That's why only a few major motorcycle brands which deal in production scale motorcycles have shown interest in manufacturing motorcycles which are oriented at developing nations.
The Future?
The future of two-wheeled vehicles seems very bright as the onset of manufacturing of electric bikes has already begun. The hybrid motorcycles which work on internal combustion engines supported by electric motors are already out there but they're hyper bikes and cannot be sold at a production scale. A breakthrough needs to be made in this technology so that it can be employed in the manufacture of inexpensive motorcycles. Likewise, innovations are being made to make the riding gear more durable and protective so that utmost safety is provided to the rider.