A Sneak Peek At Yamaha Motor Company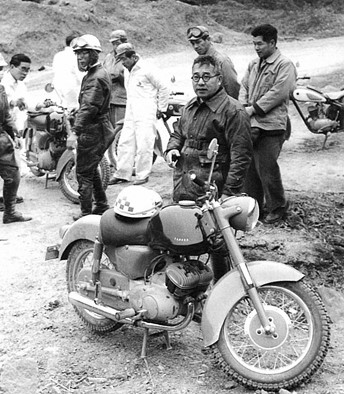 Yamaha is considered as one of the global leaders in manufacturing motorcycles and has a rich history. It is a Japanese company which is currently associated with the manufacturing of boats and a wide range of motorized products. The founder of the Yamaha corporation is Genichi Kawakami of which Yamaha Motor company was also a part. The Yamaha Motor Company separated from Yamaha Corporation in 1955. Its headquarter is currently located in Iwata, Shizuoka, Japan.
The Yamaha Motor Company is majorly involved in the manufacturing of motorcycles, scooters, boats, automobile engines, surface mounters, water pumps, electrical generators, golf carts and many other motorized products. Besides manufacturing business, the company also deals in import and export, recreational business, etc.
In the year 1955, the motorcycle manufacturing wing of Yamaha was founded and the first president of Yamaha wa
s Genichi Kawakami. The credit for the success of Yamaha in the motorcycle business goes to their hard work and their luck in Grand Prix racing. After their magical victory in Grand Prix, the company sales boosted tremendously and soon they began to deal with international allies.
Later on, the business of Yamaha was driven via innovation in designing four-stroke engines and making efforts to achieve something bigger constantly. Yamaha won a hand full of international events creating its name in the motorcycle history. Yamaha has built automobile engines for other companies as well, the first one being Toyota. It has also worked with Ford Motor Company in the past for the development, production and supply of automobile engines.
Since Yamaha had the upper hand in manufacturing world-class four-stroke engines, they also began manufacturing snowmobiles with four-stroke engines. Since then, Yamaha is leading in terms of snowmobile manufacturing as well.